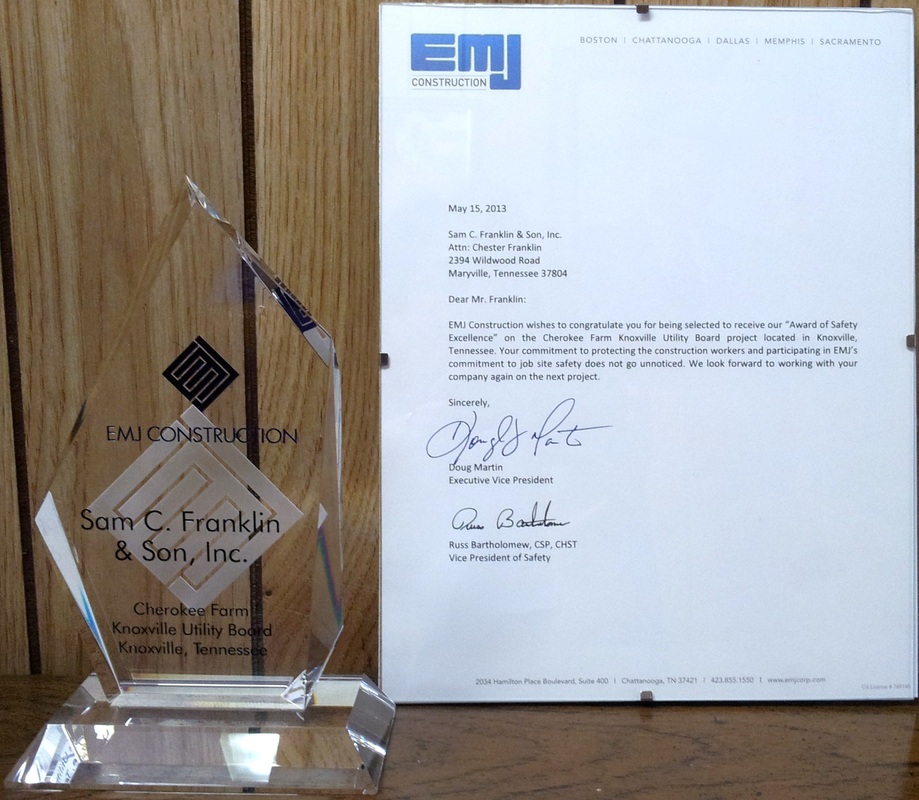 Sam C Franklin and Son, Inc. has been in business since 1954. The company's founder was "Sam" C. Franklin. His son, Sam Chester Franklin, "Chester", grew up helping his dad with the company. After, finishing School in Blount County, Chester became very active in the company eventually taking charge of the company and incorporating the company in 1980. Serving as President of the Company since 1984. Chester's Son, Sam Christopher Franklin, "Chris", has also grown up with the company. He actively participates in the company, continually accepting more responsibility in the company. He began serving as Vice President in 2013.

Sam C Franklin & Son, Inc. is a family owned company with family values and we try to run the company with those family values. Although we work in States all over the Southeastern US, we are a small town company and try to keep the small town "feel" with "Big Ideas.

Sam C Franklin & Son, Inc. has the capacity for doing small grading jobs while simultaneously doing several multi-million dollar jobs . The most important asset is the ability to complete our work on schedule and to the customer's satisfaction.

Sam C Franklin & Son, Inc. has worked many clients over the past 60+ years, including, University of Tennessee, Tennessee Air National Guard, City of Gatlinburg, City of Pigeon Forge, City of Maryville, City of Alcoa, along with many private jobs in the Blount and Knox County areas. We have also worked in Georgia, Kentucky and Virginia. We are currently working in Alabama on several projects.